Submitted by admin on Fri, 07/19/2013 - 15:30
Calling all members and friends of Picture the Homeless!
So many of us are still angry about George Zimmerman getting acquitted. PTH elder spokesman Jean Rice wrote this moving essay: "Murder Under Color of Law: Legal Lynching Within the New Jim Crow," and twenty of our members came together to come up with this important list of things we can do to make sure Trayvon Martin didn't die in vain.
And one of those things is MAKE SOME NOISE. And we all feel like shouting.
So we'll be out at One Police Plaza tomorrow, joining the National Action Network in its 100 city "Justice for Trayvon" vigils. Click here for full details, or see below: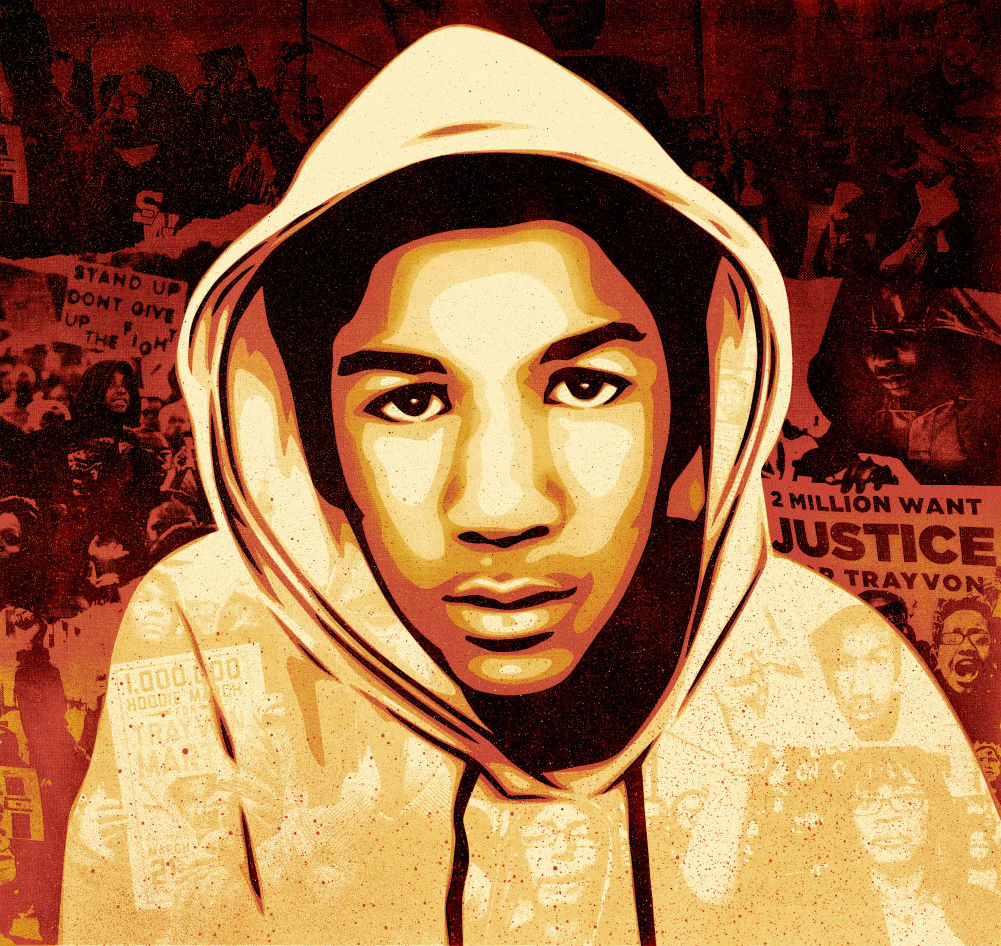 THE MOTHER & FATHER OF TRAYVON MARTIN TO JOIN REV. AL SHARPTON & NATIONAL ACTION NETWORK (NAN) FOR THE 100 CITY "JUSTICE FOR TRAYVON" VIGILS SATURDAY, JULY 20TH AT NOON
Thursday, July 18, 2013 (New York, NY)—Trayvon Martin's parents Sybrina Fulton and Tracy Martin will stand with Rev. Al Sharpton and National Action Network for the "Justice for Trayvon" 100 city vigils this Saturday, July 20th. Sybrina Fulton and her surviving son Jahvaris Fulton will stand with Rev. Al Sharpton and NAN at One Police Plaza at Noon in New York, while Trayvon's father Tracy Martin will join NAN's Southeast Regional Chairman and Florida chapter a the Miami location for the "100-city Justice for Trayvon" vigil.
In over one hundred cities across the United States, NAN is organizing "Justice for Trayvon" vigils on Saturday, July 20th to press the federal government to investigate civil rights charges against George Zimmerman. Hundreds of national preachers, led by Rev. Al Sharpton and NAN will hold prayer vigils and rallies in front of federal buildings calling on the Justice Department to investigate the civil rights violations made against Trayvon Martin.
SATURDAY, JULY 20, 2012
NEW YORK CITY
ONE POLICE PLAZA
12 (NOON)
Sybrina and Jahvaris Fulton will join Rev. Al Sharpton at this location